HOW TO CHOOSE THE BEST WALL PAINT COLOUR
With people spending more time at home than ever, it's important to understand how a room's position, in combination with both artificial and natural lighting, can impact the feel of a room. I've written this blog to help you understand the role of colour theory when deciding how to paint your room, and how, practically, to find the best paint for the look and atmosphere you want to achieve, using whites, neutrals, greys and darks.
NORTH FACING ROOMS
North facing rooms tend to have minimal, grey-toned light, and can become dingy and flat if the wrong paint colour or tone is applied. Generally, the key with this type of room is emphasising what natural light there is, using undertones that feel warm and inviting.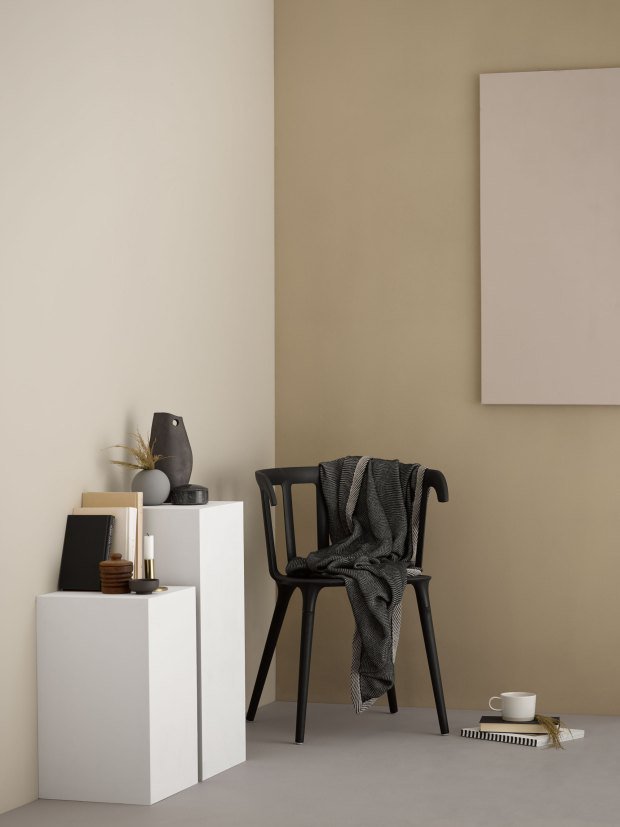 White is the obvious choice to make a room feel larger and more contemporary. In the case of a North facing room, undertones should be warm, not blue or greyish.
If you want to avoid the harshness that white can sometimes bring, then choosing a richer neutral is a good alternative. This will make your room feel soft, yet bright. Predominant undertones of neutrals should be orange, red, pink, or yellow, and should be devoid of any cool blue shades.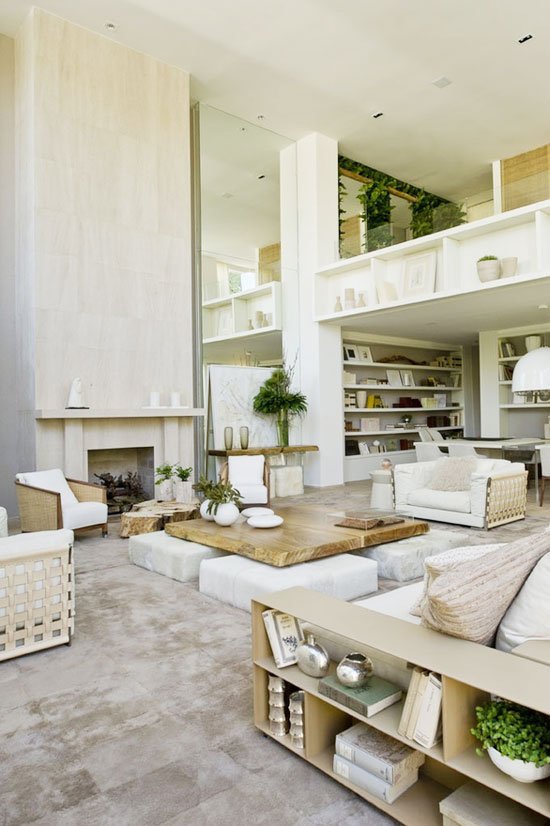 Sometimes embracing the greyness that north facing rooms bring can create a calming atmosphere. Painting the walls grey with brown or earthy undertones creates richness and depth – just make sure to avoid overly-rosy shades, as this will make things feel stuffy, or blueish ones, which will feel cold.
Whether it be for a feature wall or the entire room – adding a jewel toned paint can bring about a creative, exotic atmosphere. In doing this, you still lean into the snug nature of this type of room, while creating a slightly more energetic feel. If you're too nervous to go the whole hog, why not create a feature wall with one bold colour, and another in one of the above?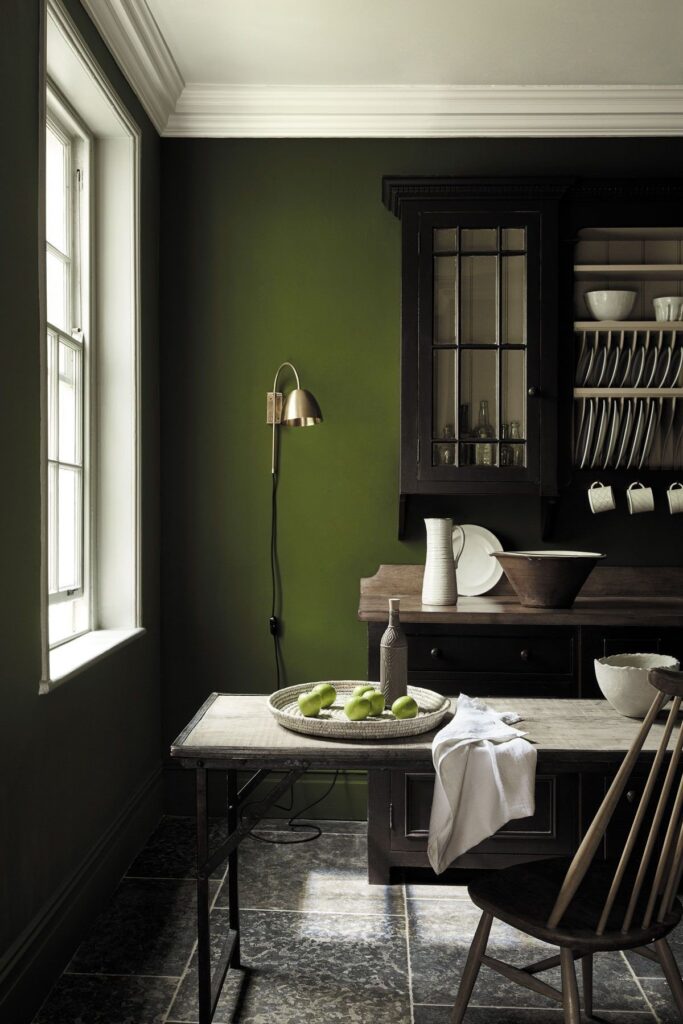 SOUTH FACING ROOMS
South facing rooms have a lot more scope for creativity, since they receive warm light throughout most of the day. The aim of this type of room should be to emphasise said light, and the next step is up to you. Warmer tones inevitably make the room feel, well, warmer; and cooler tones help to neutralise sunlight.
It is therefore important to decide how you want to feel in the room you are decorating – maybe you live in a poorly insulated period house and want it to feel less breezy? Perhaps you have huge windows, which pour in too much sunlight and make the room feel stuffy? Maybe you just gravitate towards a warmer/colder aesthetic? Once you've established this, you can start looking at colours.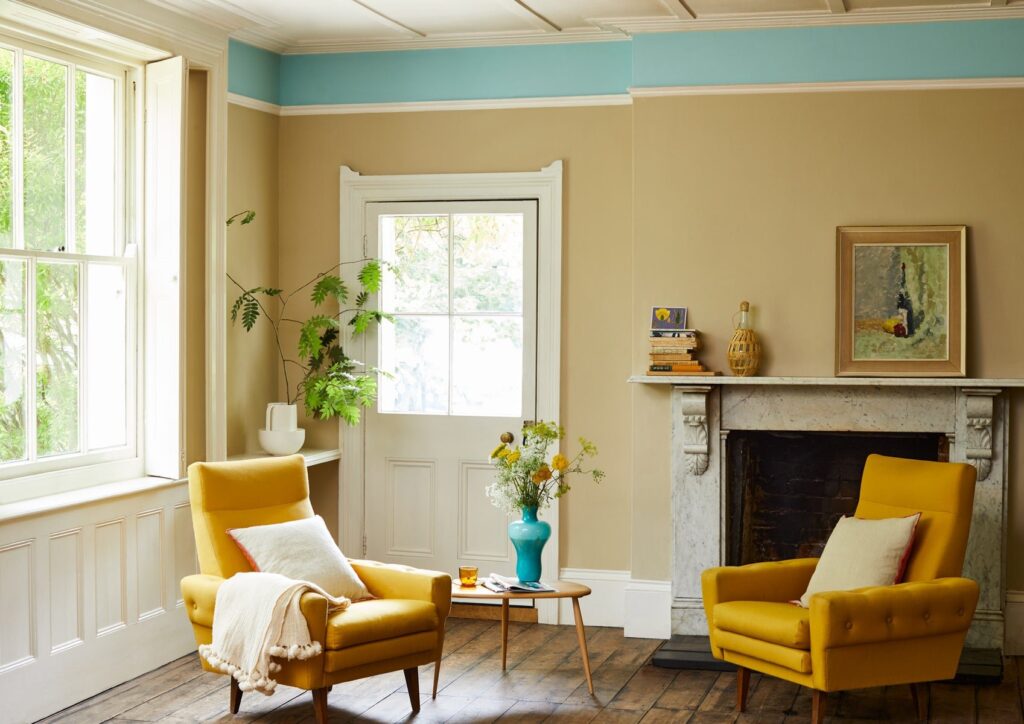 Brilliant whites should be avoided in this type of room, as this will look harsh. If you want to balance the amount of sunlight in the room, go for a cooler look, and use white paints with blue, pastel, and grey undertones, which will make the room feel crisper. If you want a warmer effect, opt for yellow-based whites, which will look more cream. The same principal applies for neutrals, and greys.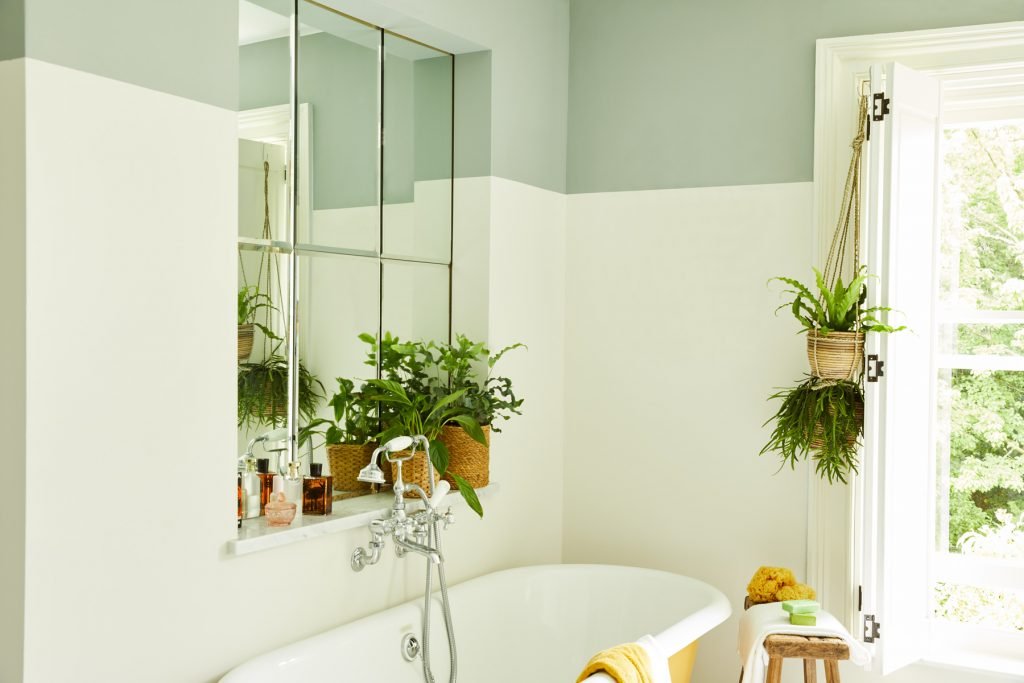 In terms of darker colours, why not opt for an extreme in either a cool or warm paint? You could go for a sun-filled ochre, to create a Mediterranean feel, or an icy cold blue for something more Scandinavian and frosty. Just make sure not to go too dark as this will waste all that lovely light.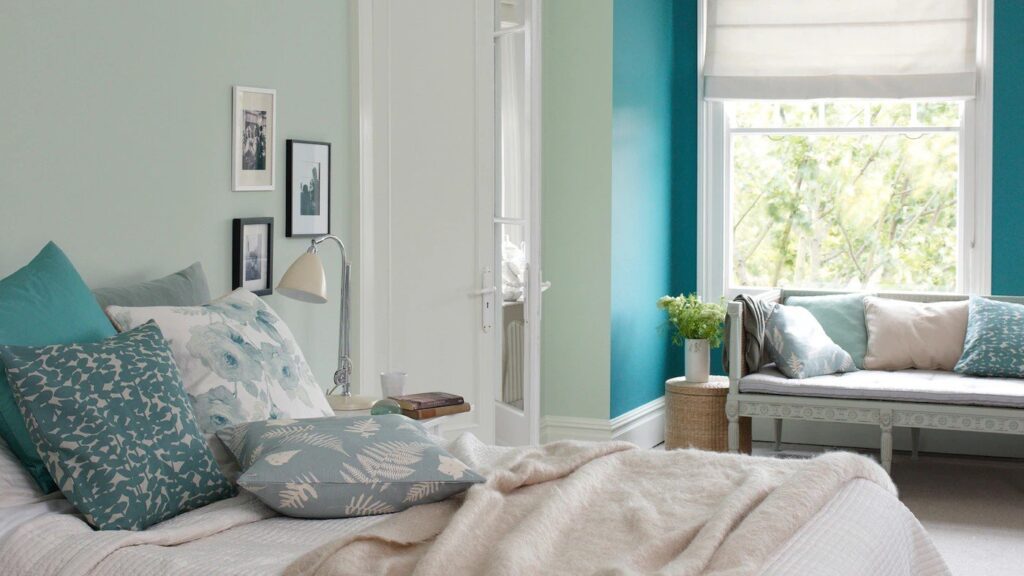 EAST AND WEST FACING ROOMS
East and West facing rooms are the most awkward rooms to choose paint colours for, due to the ever-changing nature of their light. However, when considering paint tones, they can be treated in the same way as one another, but as opposites. The most important consideration for either of these types of rooms is the time of day you will be using them most.
For example, East-facing rooms have the most natural light in the morning, while West-facing ones have more in the evening. In terms of whites then, East facing rooms should have a more bluish-tone. This will help to neutralise the light and stop it from being overpowering, unless this is what you want, in which case, lean into yellower tones.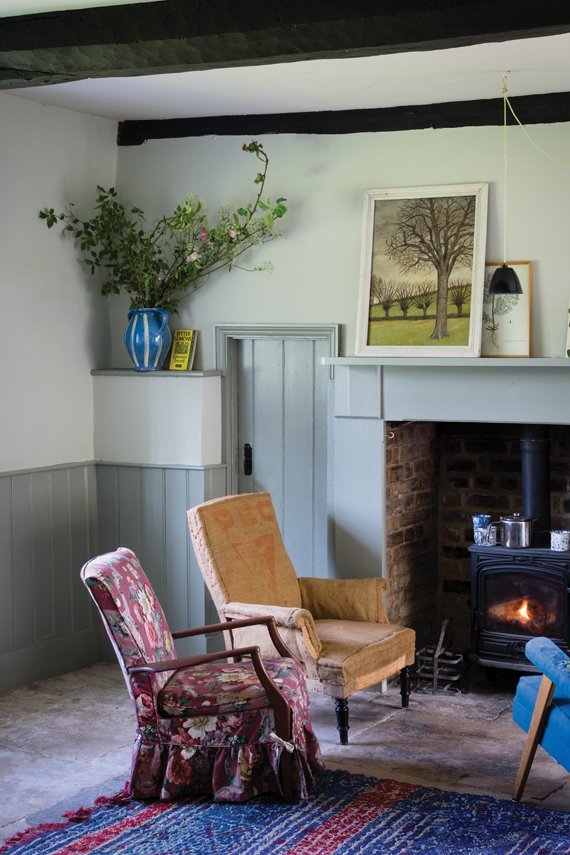 For neutrals and greys in this room too, focus on cool green and blue undertones. Be aware that in the evening this could look cold and/or washed out with the wrong artificial light, which will be necessary in the evenings. According to Dulux, 'Warm LED and Halogen bulbs are good for all colours.', so purchase these first and see how they fit within the space before you start painting.
For a deeper colour, lean into more cool tones and go for rich blues, greens or turquoises.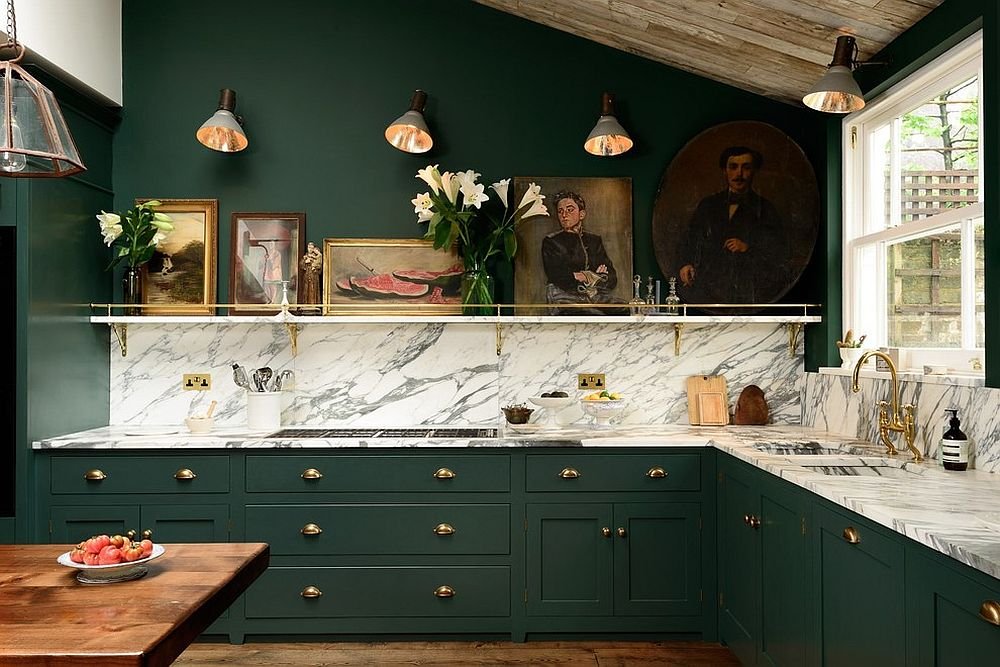 You could treat a West facing room like an East facing one if you use it most in the evening, when it will be at its lightest. Alternatively, you could try to go for whites and neutrals with a softer pink, yellow or peachy tone to warm up the space in the mornings, which will become more glowy as the day goes on. The same rule applies though – buy warm LED lights and Halogen bulbs, and try these before DIYing.
For your darker tone, you could either go for a rich golden/yellow paint or a deeper blue/green – either way, you should aim to lean into maximising either the morning coolness OR evening warmth – don't choose something that appeals to both as this will end up looking washy and dull.
TESTING YOUR COLOURS
Now, for the actual paint testing. Go to a paint shop and pick up as many paint colour swatches as you can, and buy around 4-5 sample pots. Bring samples of the fabrics that will also go in this room, so you can see how they'll all work together. Any paints you don't end up using can always be used later, as paint has no expiry date.
It's really important not to skip this step, as you don't want to end up choosing the wrong paint colour. Mistakes like this are expensive, so planning is key!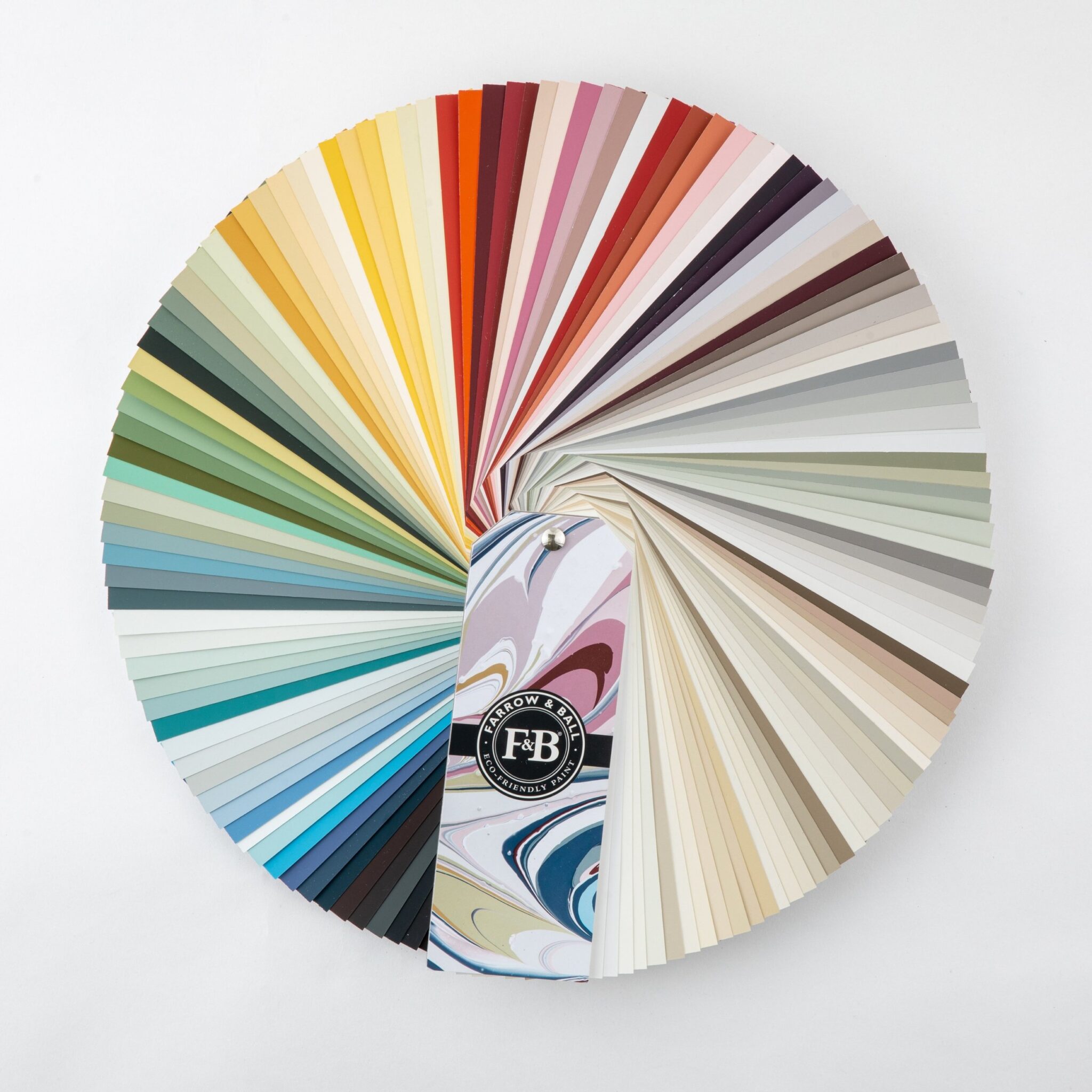 Go into your room and paint an A4 size square on the wall in every shade of paint you've bought, using a roller. Paint 2 or 3 layers to get an accurate representation of how they'll really look, and write the paint name in pencil above. Let the colours sit there, and throughout the day come in and have a look at how they appear as the light changes. Introduce artificial light and see which colours work best. Remove any that you don't like as much from the wall until you have your final colour.
Also consider that some colours might work better on one particular wall, in which case consider going two-tone, or paint things like your door and/or certain architectural features. Have fun and get creative!
Thank you for reading this month's blog. If you need help deciding which colours to go for, why not take our free colour personality quiz by clicking the link here. Alternatively, click here for our design starter pack for more assistance with colours, fabrics and finishes.